FAQ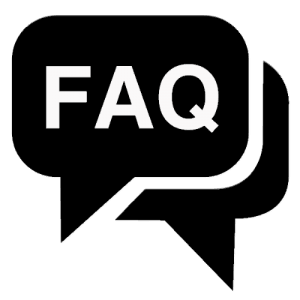 Fujifilm offers answers to frequently asked questions about the Employee Store. If you do not see an answer to a question listed, please feel free to send us an Email on our Contact Us page.
.
Q: Why must I supply my Fujifilm e-mail & work address when registering an account?
A: Only FUJIFILM Holdings, Companies of FUJIFILM Holdings, and approved USA Associates can take advantage of the Employee Store.
Q: What if I register with my own email & home address?
A: All Fujifilm employee accounts that are not registered with a FUJIFILM e-mail &/or work address will be deleted.
Q: What if I do not have a FUJIFILM email?
A: If you were not given a FUJIFILM email address, you may use a personal email, but MUST register with your work address.
Q: What if I do not work for FUJIFILM but work for an approved associate company?
A: You must register with your companies email and work address. If you do not have a work email, you may use your personal email.
Q: Why must I wait 24hrs for a reply once my order is placed?
A: We must verify that the Email address or Promo Code is valid before we can process the order.
Q: What is Preorder?
A: When an item is out of stock, you are able to place a Preorder so you can receive the item on the next stock delivery. You will not be charged until item is in stock. There may be times where stock is no longer available and preorders will be canceled.
Q: How long do I have to wait for a Preorder?
A: Preordered items are ordered twice a week. The average wait time till you receive payment email is about 1 - 2 weeks. Could be faster depending on season.
Q: Why can I not add a Preorder to my current order?
A: Because preorders are special orders and are not charged at time of ordering, it can not be added to an order that will require payment.

Q: When is my order processed?
A: All orders paid before 3pm Eastern Time will be shipped the same day. Orders paid after 5pm will be shipped next business day. Orders placed on Friday after 3pm will be processed the following business day. Orders are not processed Sat or Sun.
Q: What happens if I do not enter my Promo Code?
A: If the requested info is not entered, the order will not be processed.
Q: Why does my email address require verification?
A: Because the employee store is on the internet, it is open to many spam and virus emails. The system must verify your email address so it will know that this is not just an automated account but a live person.
Q: What payment methods do you accept?
A: We only accept Credit Card, Check or Money orders as payment.
Q: Are the prices in the Employee Store already at the employee discount?
A: Yes, they are already discounted.
Q: Is there a limit I can order at one time?
A: Yes, orders cannot have more than 4 cameras at a time. All purchased items must be for personal use and are not for resale

Q: Is there a limit on how many orders I can place?
A: Yes, you can not order more than 4 cameras within the same year.
Q: Why must I pay tax?
A: Unfortunately, all orders must have sales tax unless your state is exempt.
Q: Why does the store not accept back orders?
A: Due to the rapid change in inventory, we do not accept back orders because a model may not be available anymore.
Q: What is the turnaround time once my order is paid for?
A: We will use reasonable efforts to try to ship out same day all orders that are paid for before 5pm Eastern Standard Time.
Q: Can order be sent inter-office mail?
A: For security reason, we cannot send orders inter-office.
Q: Why can I not see the prices of the products?
A: You must login with a valid account to see the prices.
Q: Can Fujifilm Canada also shop on the employee store?
A: No, not at this time but we are working on that.