Register For an Account
Please follow the steps below to register for a new account.
Step 1:
Click "My Account" then Click "Register"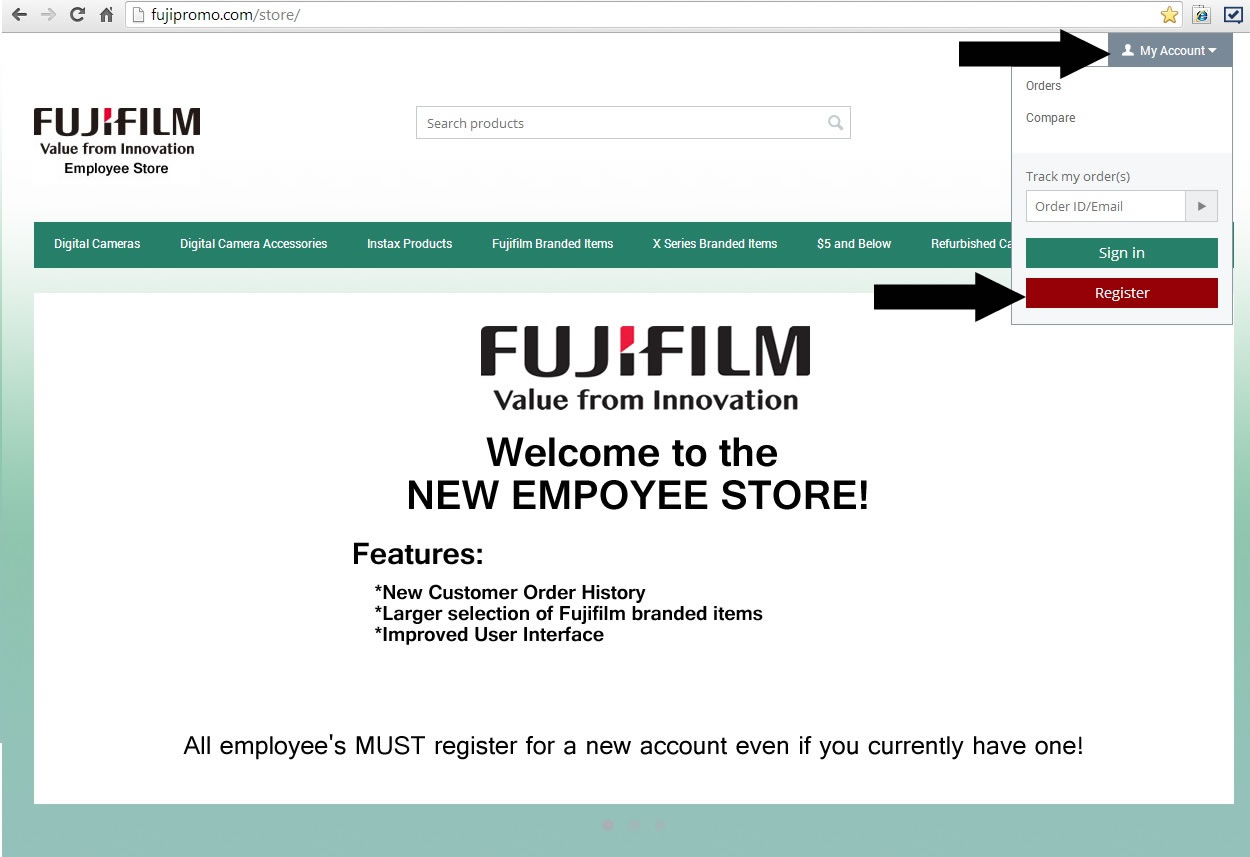 Step 2:
Enter required info and click Register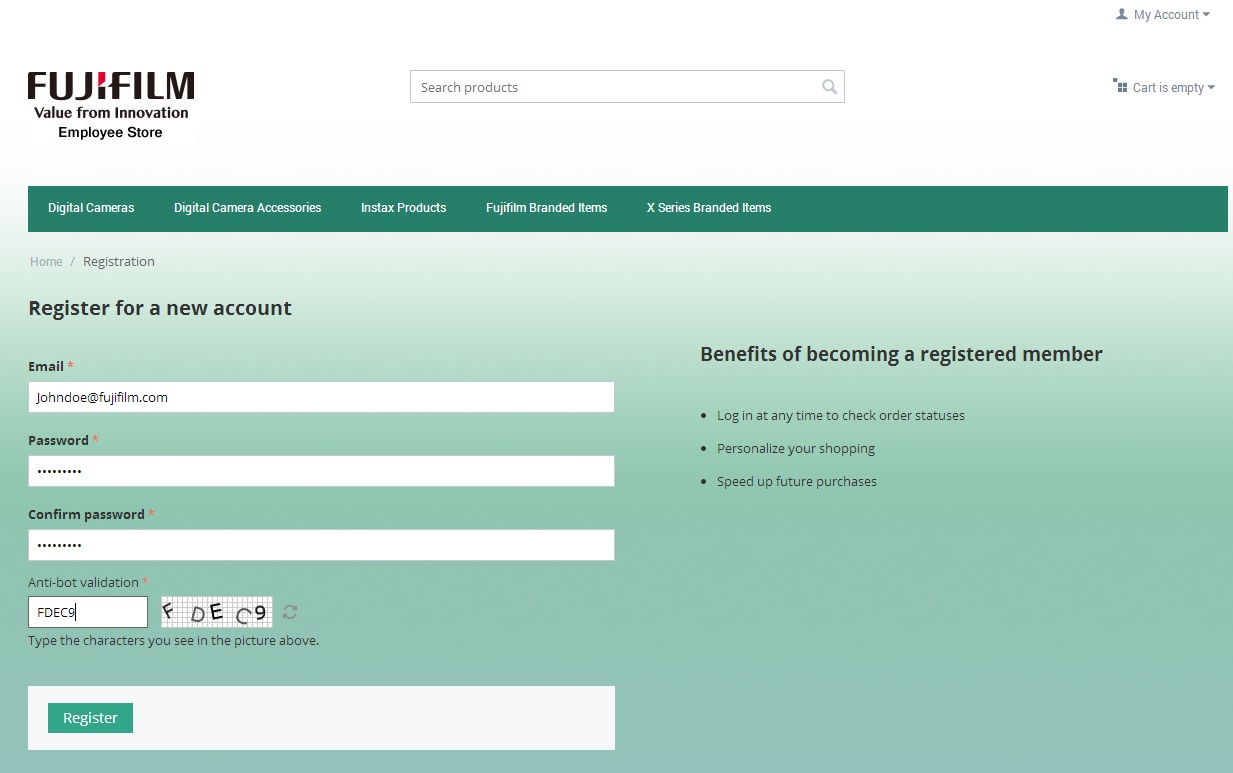 Step 3:
When complete, you will receive the message to the right.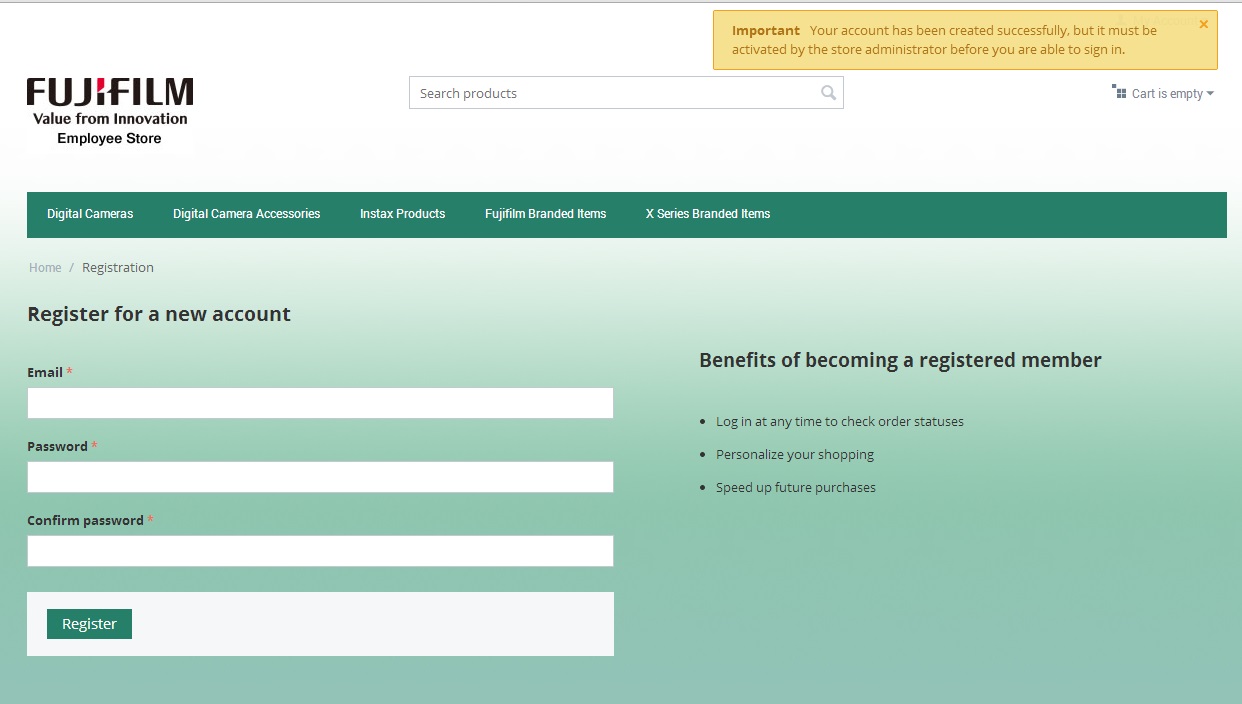 Once account has been registered and approved, you will receive an email from the Employee Store.